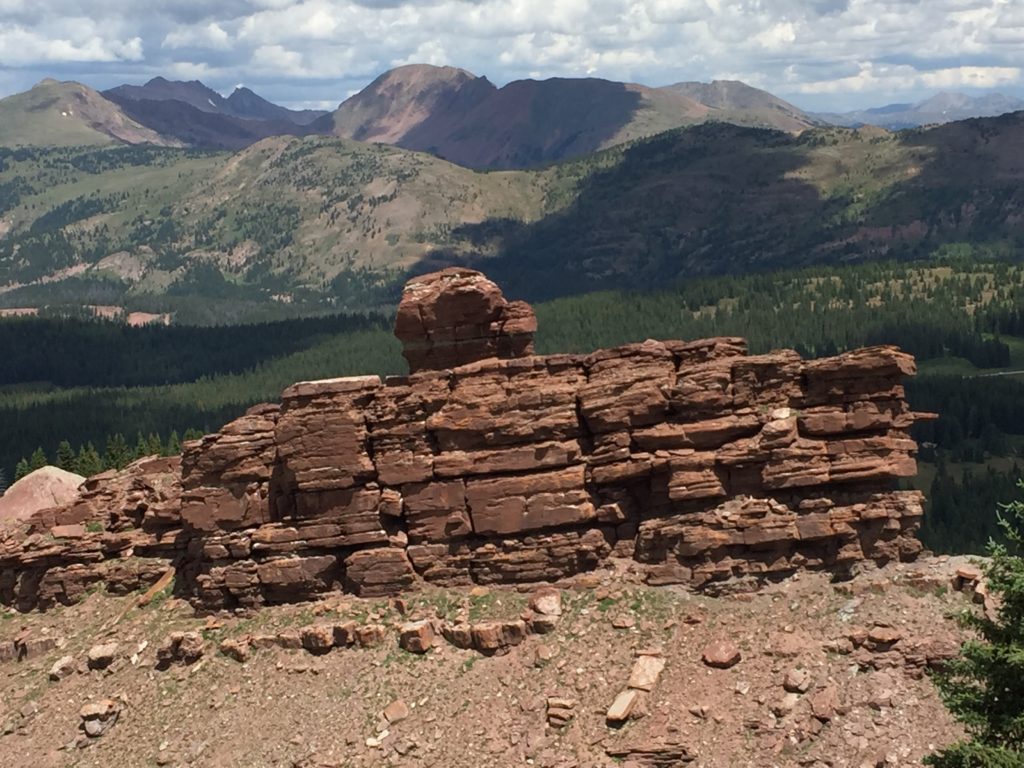 "You have to be able to set boundaries, otherwise the rest of the world is telling you who you are and what you should be doing. You can still be a nice person and set boundaries," Oprah Winfrey
If you prefer to listen.
Sometimes we don't set boundaries because we want to take care of the person we love.  We have the "disease to please."  But as Iyanla Vanzant said on Super Soul Sunday "You can never love anyone to your own detriment. That is not love, that is possession, control, fear, or a combination of them all." 
When you set boundaries, the people who get away with bad behavior will not be happy. The key to setting boundaries is tolerating difficult emotions. When you communicate your boundaries, other people will get angry or disappointed.
Pema Chodrin said, "Setting boundaries requires making the journey from "what will people think?" To "I am enough." We have to believe we are enough in order to say, "enough!" for women, setting boundaries is difficult because the shame gremlins are quick to weigh in: "careful saying no. You'll really disappoint these folks. Don't let them down. Be a good girl. Make everyone happy. "
Remember, it's not kind to allow someone to be abusive, it not only hurts you, it hurts them. By not setting boundaries, you let them keep their habitual pattern going. If you set boundaries that habit may stop. So, setting boundaries is the most compassionate thing you can do for the other person.
To set healthy boundaries, consider these four steps:
Step 1: Self-Awareness
Life coach Cheryl Richardson says "The first step in learning to set boundaries is self-awareness. For example, pay close attention to the situations when you lose energy, feel a knot in your stomach, or want to cry. Identifying where you need more space, self-respect, energy or personal power is the first step."
You have a right to decide what's okay and what isn't in a relationship. That includes physical contact, how often you talk to your partner, and what you share. A friend of mine's boyfriend is in jail. He calls her many times a day, from 6:00 am to midnight. And she pays for all the calls. She has created a boundary that will keep her in prison as long as he is.
Cheryl Richardson says you can identify your boundaries is by completing these three sentences with at least 10 examples.
People may not ___________.
I have a right to ask for ____________.
To protect my time and energy, it's OK to _________________.
Step 2: Setting Your Boundaries
You can determine for yourself what the boundaries are. Just because someone asks you to do something does not mean you have to do it, even if you did it in the past. Oprah says, "You are the captain of your fate."
When setting boundaries, check to see that the boundaries you set are to keep you safe, not to control the other person. Control is the number one human addiction, so be mindful of your true motives and intentions. Also make sure the boundary comes from a place where you care, not from a place of hatred.
Only you know what limits will serve you best. Don't let people that don't matter too much matter too much. You won't please everyone.
Make sure your boundaries are flexible, that they will accommodate the changes and growth in you and your relationships. Rigid boundaries make it impossible to grow or change.
Mohini was a white tiger who lived at the Washington D.C. National Zoo. For many years her home was in the old lion house— a twelve-by-twelve-foot cage with iron bars and a cement floor. Mohini spent her days pacing restlessly back and forth in her cage. Eventually, the zoo created a natural habitat for her which was several acres big. It had hills, trees, a pond and a variety of vegetation. By the time Mohini was released into her new environment, it was too late. She immediately sought refuge in a corner of the compound, where she lived for the remainder of her life. Mohini paced and paced in that corner until an area twelve by twelve feet was worn bare of grass.
Step 3: Communicating Your Boundaries
Boundaries are not boundaries unless you communicate them. You may need to have support in place before and after you communicate your boundaries. Before so you have someone to vent strong emotions to. Communicating boundaries needs to be in a neutral tone, not an angry one. After so you have the support to not back down from valid boundaries.
Use simple, direct language.
Say "no" ― without offering explanations or excuses. As television producer Shonda Rhimes puts it, "'No' is a complete sentence." Though many of us are wired to run through reasons why we can't, won't or don't want to do something, Rhimes says she has learned that we are not required to defend our "nicehood."
The most important part of communicating boundaries is: When faced with resistance, repeat your statement or request.
Back up your boundary with action. Stay strong. If you give in, you invite people to ignore your needs
Step 4: Strengthen Your Internal Boundaries
As women, we often don't stand up for ourselves because we want to avoid confrontation. We take things personally because we have weak internal boundaries. Cheryl Robinson says, "An internal boundary is like an invisible shield that prevents you from taking in a comment without checking it out first. For example, when someone accuses you of being arrogant, stop and consider the statement before taking it in."

Use your internal shield, especially with difficult people like an ex-spouse or critical parent so you time to ask yourself the following three questions:
How much of this is true about me?
How much of this is about the other person?
What do I need to do (if anything) to regain my personal power or stand up for myself?
This last question is very important. You are worth it. And you are not responsible for the problems or issues of others, don't let them hand them to you.
It is unfortunate but there are some people who cannot, do not, or will not honor boundaries—their own or those of yours. You must be willing to surrender the relationship or risk the repeated heartache of being violated. As Iyanla Vanzant says, "You don't get to tell people how to love you; you get to choose if you want to participate in the way they love."